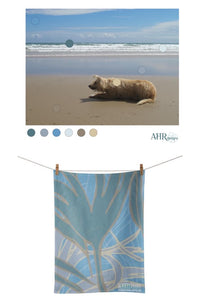 Luna's Legacy
🌟Commissions being accepted now!🌟

Are you grieving the loss of your beloved pet? Would you like a unique piece of art to remember them by? Click here to find out more.


Green Sketching Events
I'm delighted to announce that I'm now a certified Green Sketching Trainer/Ambassador, one of the first in Ireland. Find out more about the many benefits of Green Sketching here.
Contact me for event details
Collections
Bring that fresh air feeling from Ireland's Atlantic coast into your home with my exclusive Cushion Covers/Pillow Covers, Face Masks, Table Runners, Tea Towels, Tote Bags and Wall Hangings/Wall Art.  All designed, printed and made in Ireland.
News
Do you love learning new things? I thought I'd share with you how learning has helped me on my journey from being diagnosed with fibromyalgia back in 1998, to my...
Follow me on Instagram @anneharringtonrees
Hover the cursor over images to view numbered products.